While at Nickelodeon I assembled and led a team that shipped digital products for the #1 entertainment brand for kids, including the
Emmy-winning Nick App
.
As Director of Mobile Application Development, I guided the planning, strategy, and execution of all Nickelodeon brand apps. With attention rapidly shifting away from the web, I helped the organization transform into a customer-centric, cross-platform and mobile-first product company.
The Kids' Choice Awards are Nickelodeon's biggest event of the year, and with
Will Smith hosting the 25th annual show
we needed a mobile experience to match. We invited kids to become a secret agent, collecting hidden slime as they viewed exclusive news, photos, and videos to complete missions and unlock gear.
It would not be the Kids' Choice without voting and a live stream of the show. Fans cast a record-breaking 223 million votes and the show was watched by over 11 million total viewers.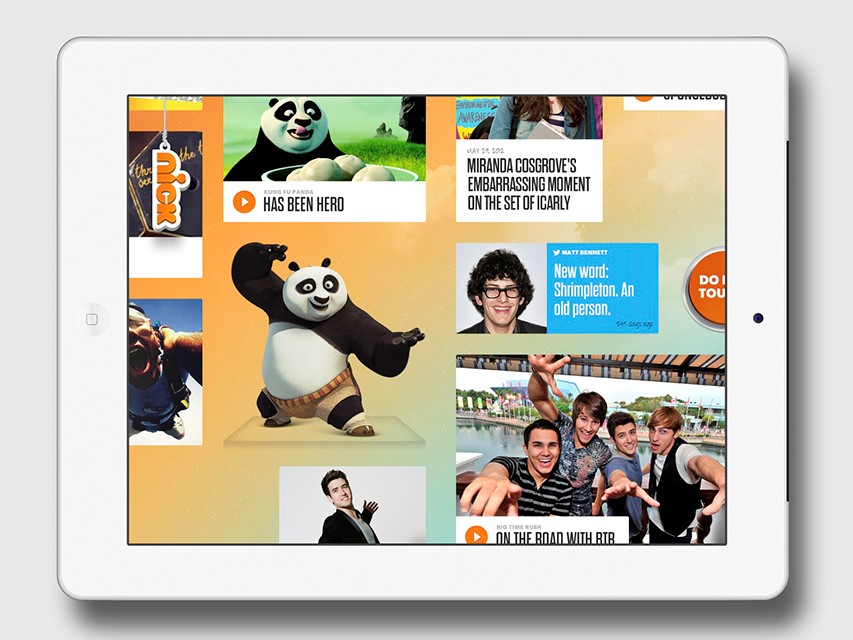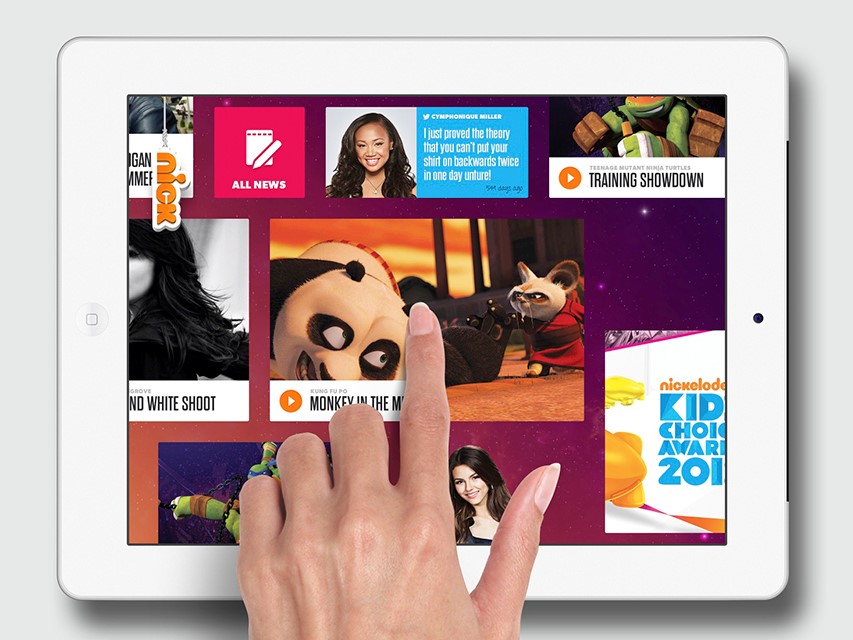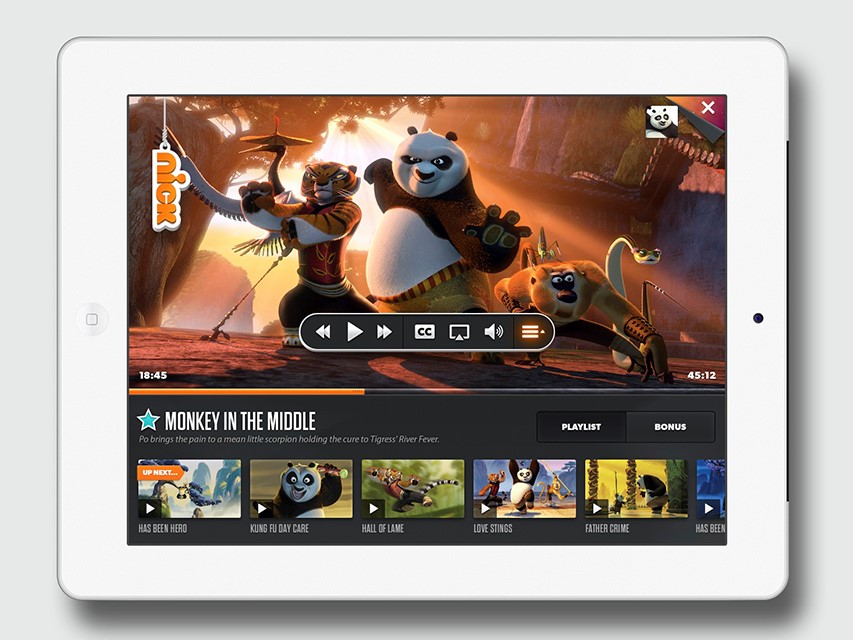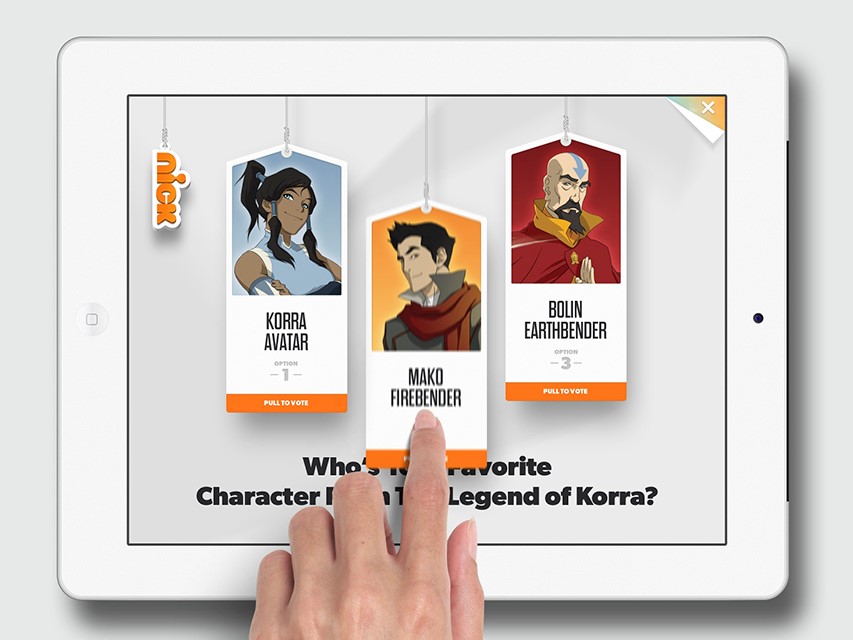 Next we set our sights on launching the first TV Everywhere app for a Viacom channel with the Nick App. While other brands were launching video-only apps, Nickelodeon relied on user research showing that kids preferred playing games and watching short clips on mobile devices. We created a
"ginormous grid of everything Nick"
.
Updated daily with new original shorts, news, polls, games, and the now infamous Do Not Touch button, it was chock full of delightful, surprising moments. We were beyond excited that millions of kids around the world chose to engage with this great content and kept coming back for more.
On top of that, the Nick Digital team was grateful when the Television Academy awarded us with the Emmy for Outstanding Creative Achievement In Interactive Media for User Experience and Visual Design. We would go on to launch the experience on Android, Windows, Xbox and Roku.
In parallel, we endeavored to bring some of that magic to the preschool audience with the Nick Jr. app.
Now we were creating an experience not only for preschoolers but also for their parents. Navigating the complexity of tv provider authentication, parental controls, and an Apple Watch companion app; the team nailed it once again, this time with the honor of being selected Editors' Choice by Apple.
With the flagship Nickelodeon brand apps growing at a healthy pace, I took the opportunity to become one of the founding members of the product innovation team at Viacom to
explore the future of entertainment
.